MEDICAL MALPRACTICE
Most acts of healthcare provider malpractice causing patient injury are never pursued. If you or a loved one has suffered a severe, catastrophic injury such as paralysis, brain damage or cerebral palsy, or if a loved one has died as a result of a medical or nursing error, you need a lawyer experienced in this complex area of law for numerous reasons. First, there is a national databank that keeps track of doctors who have had money paid on their behalf to satisfy a malpractice claim against them. This databank is not available to the public but is used by credentialing entities, such as hospitals, which grant privileges to doctors to work at their facilities. If a doctor is identified in the databank, it may adversely affect the doctor's ability to practice at that hospital. Doctors therefore fight vigorously in defense of claims against them. Second, in North Carolina, in order to file a claim for malpractice against a doctor, you mush have an expert, similarly trained and experienced as the Defendant doctor, that is willing to testify that the Defendant doctor deviated from the standard of care for doctors practicing that particular specialty and/or performing that procedure. This opinion must be "to a reasonable degree of medical certainty." In order to do this, the expert must know the local standard of care, as opposed to a national standard of care because there is the "same or similar community standard." Thus, the expert must be educated as to the local specialties available, medical facilities, number of beds in the hospital, whether it is, for example, a level one trauma center, etc. Additionally, the expert must have spent a majority of his time in the one year immediately preceding the procedure in question in the practice of that specialty or having performed the procedure or have taught in an accredited clinical setting. Obviously there are many pitfalls that can trap an inexperienced lawyer. This is not the time to have such lawyer working for you. Call on the experience of The Kessler Law Firm, PLLC to assist you with your case. We can help.
We can help.


About the Kessler Law Firm, PLLC.
We are a plaintiff's (victim's) personal injury law firm. We represent injured people. We do not represent insurance companies or "Big Business." Our motto is "Protecting the Rights of the Injured." Being injured in an accident by the negligence of another can be devastating to you and your family. This unexpected event can be life changing with permanent injuries, mounting medical bills, loss of the ability to earn wages, becoming financially ruined, and even death. The Kessler Law Firm, PLLC is dedicated to helping you and your family, to the fullest extent of the law, get through these difficult times by dealing with the insurance companies and their lawyers directly in pursuit of maximizing your financial recovery. If you have been injured in an accident or if a loved one has died as a result of someone else's negligence, give us a call and let us get to work for you.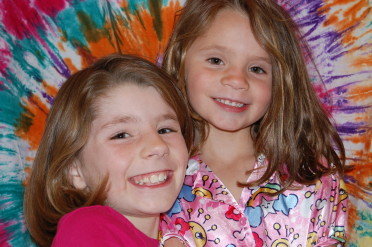 We Protect Families!